Bitport.io review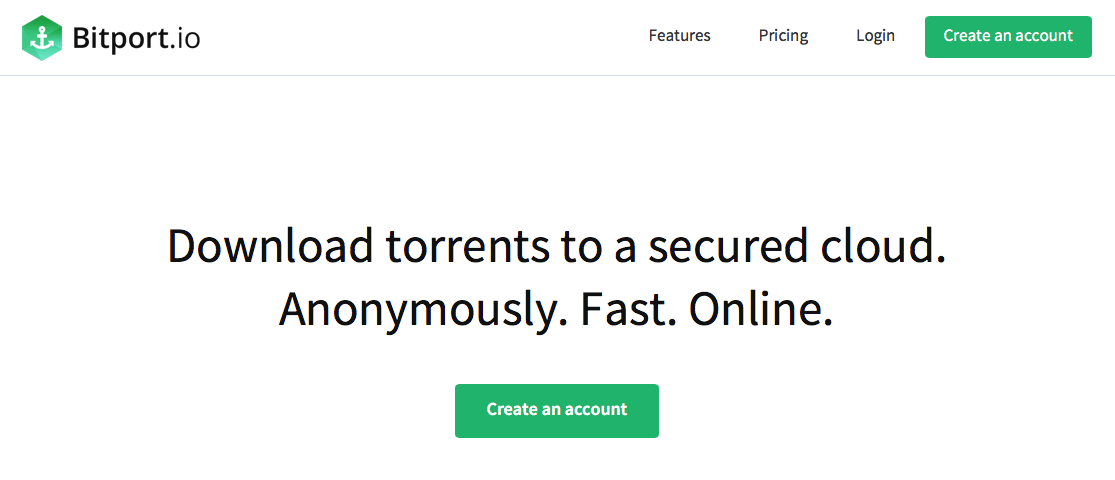 Using Bitport is pretty simple. Once you've got an account, you log into a web console, and that's where everything happens. You input a link of a torrent file and the rest is done for you. The torrent downloads and is saved in your Bitport account, you can download it, just stream the file online.

The Good.

Bitport comes in first place for many reasons. It has a built in Anti-Virus scanner that makes sure every file you
are downloading is safe. The speed is out of this world, we were very surprised at how fast the torrent files downloaded. There is no limit on the possible download speed by Bitport. You can download many files at a time, up to 20 slots, with unlimited daily downloads.

Everything is very secure and anonymous; you do not have to worry about your IP being seen and connections are
encrypted.  They also support many integrations, and have a great step by step guide to set up Bitport on any device.

The Bad.

Every system, program or software has a few flaws. Bitport does as well. There was no 24/7 live chat. Although that is not a huge problem, and has nothing to do with the cloud storage itself, it is always a nice touch to be able to speak to someone at any time. Although they integrate nicely with your FTP, they do not support SFTP. Also a little issue we ran into is the difficulty of upgrading your plan. You have to contact their technical support in order to upgrade.

The Conclusion

In our comparisons, Bitport came out on top. Its user friendliness and all its functions made it the best online
torrent downloader out there.