Cloudload review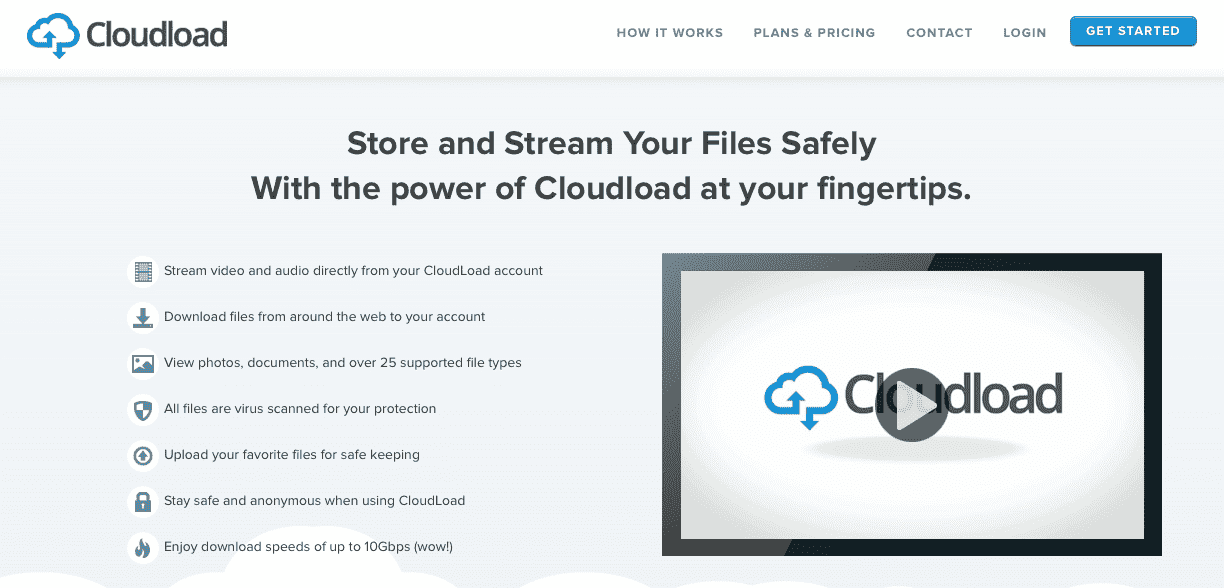 The Good.

Cloudload is a light way torrent downloader that fetches content on your behalf. The torrent client is slightly above average, and you can be sure it will be fast. It has support for file hosting services, and you can even download from Soundcloud. You don't need an account on Soundcloud, a simple link is enough. And that correct for all file-hosters, your one Cloudload account allows you to get content from various sources. You can view photos and stream your videos inside of the browser, no need to download. The storage looks nice, posters are good looking, and the browse function is helpful. The search feature is also nice because these torrents are also pre-cached so your download will be quick (it is not a download, it is actually just moving files across multiple clouds). If you are a user of Plex premium, you can add Cloudload as a custom channel.

The Bad.

The customer support is not the nicest, quickest, or overall, you feel like you are not a premium user. The antivirus is not reliable, it doesn't catch infected files which can hurt you a lot. Another huge issue is with regards to your privacy. Cloudload said many times that privacy is a big concern for them, but they don't use payment gate, and thus they store all payment details on you. That include name, all information on the debit/credit card and even physical address. You need to give all these details to simply try this. If you are from EU, you have the chance of GDPR request, but without it, your personal info is stored on their Quebec servers. The downloads from Cloudload cloud are not the fastest ones, especially if you are in Asia or India. Streaming could have more features like changing settings (so you could use it on mobile data if you don't have an unlimited data plan).

The Conclusion

Cloudload is a service that sells itself as anonymous based, but the amount of data they collect on you is above average. The antivirus is not reliable, it has many flaws, and it seems like that the virus database has never been updated. Download speed to your device is not the fastest. On the other hand, downloading into Cloudload is good, and it supports many sources. Search option is good, so you don't need to leave this site to find your content. Streaming is something you will enjoy, but it could have more settings. Also, automatization would be nice (something like an RSS).