Filestream review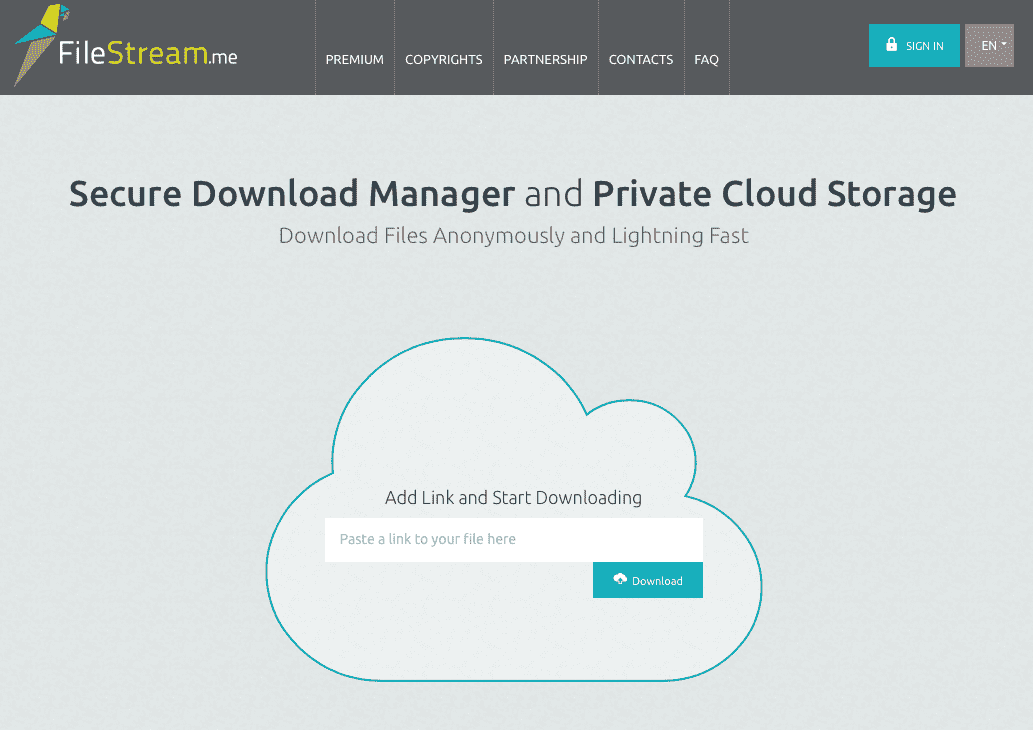 The Good

Filestream.me is a downloader manager with its own cloud. It has support for file hosting server, so you can download from rapidgator, youtube or other storages. Your cloud works like a cloud, you can move files, store them in categories and rename them. Filestream also tags file into specific categories (videos, images and the rest) which allow you to access all videos or pictures in one single click. Video files are playable in the provided video player, but you need to convert them first before watching. Fortunately, Filestream provides with a handy converter. If you are a user of Google Chrome, then Filestream has an extension for you. You can add magnet links or links from supported file hosting sites to your account using this app. You can click on the parrot and input it by yourself, or you can right-click on the link to add it immediately. Android users have access to their website wrapper, which makes using Filestream on the phone much more comfortable and quicker.

The Bad

Filestream own torrent client is not the fastest one and magnet links take minutes to load. Using it with private trackers is not recommended, not only it takes too long but Filestream also doesn't seed. Leeching service with no seeding is unhealthy for the whole BitTorrent network, and all users of Filestream are hurting the situation. The video player has no subtitles support. There is no auto convert feature. Their cloud automatically removes all content after 20 days of storing it (for premium users). That is why you should not use their cloud as a backup for your torrents. Downloading from Youtube is slower than expected, and you should be careful with it because Youtube is known to block services that download from it. It is 2 years since Filestream said Firefox extension will be added as well and there is no mention of it whatsoever. The captcha that is required every time you log in is annoying, and Filestream is known to log you off after some time.

The Conclusion

Filestream is popular for smaller downloads. The files limits can discourage users from using it, but some people benefit from the free 200 MB downloads. Its cloud has great potential, but the automatical remove can be annoying. Many users would like to lock the files so they can store them as you do with other clouds. The browser extension is almost a lifesaver, and it needs to have support for more browsers. Video player would enjoy some touches. Filestream should also seed back.