Filestream review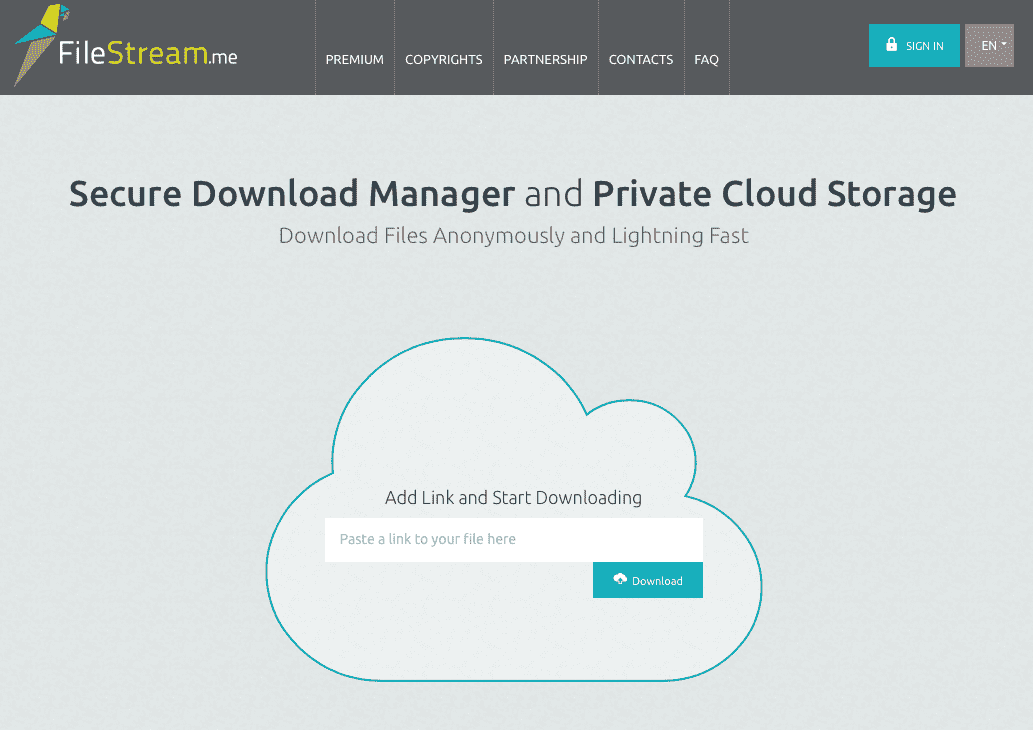 The Good

Filestream is also very simple to use, and is android friendly with a Android app. You can stream right in the browser and there is no download limitations. Also has an email alert function that tells you when your torrents are ready to download.

The Bad

Includes advertisements, which we found a bit awkward. There is a limit on how large a file can be. They also do not hold the files in your account too long. We found that after downloading a a lot of files they restricted our download speed which was not stated anywhere.

The Conclusion

Simple to use system, but has a lot of limitations. There are many different options to choose from with more feature.