Transfercloud review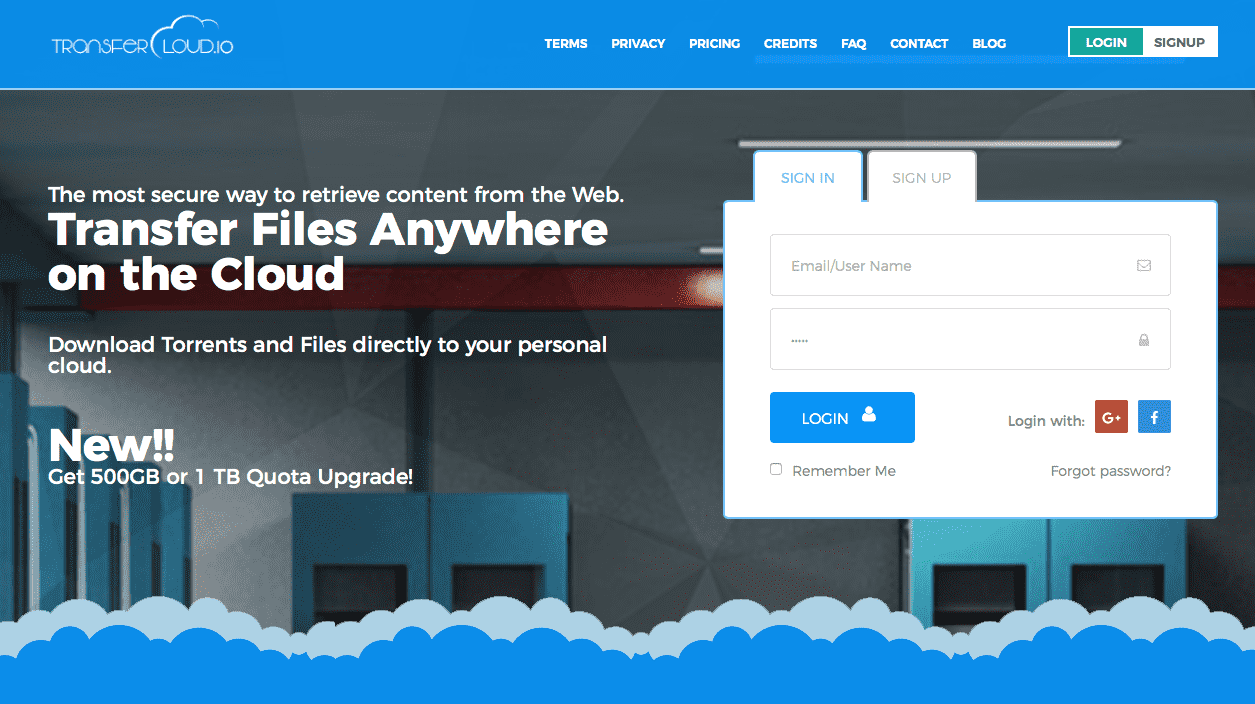 The Good

Transfercloud has a lot of remote uploads. You can send your torrent content directly to Google Drive, Amazon cloud, pCloud, Yandex disk, Dropbox, Onedrive or Mega. That is an essential function because these more prominent cloud providers can have cheaper storage plans, which mean you have more space for your torrents. It has good speed when you download torrents with it. If you want to download video, you can also use Transfercloud implementation of Youtube-dl. Or you can use one of the supported file hosting services to fetch your content from. The almost whole website is responsive, which allows you to use it on virtually any device. You can add multiple files if you zip your torrents together. And if you want to add Transfercloud as a source for your Plex, it is also possible via the custom channel. Most popular torrents are cached, which makes the download of them almost instantly.

The Bad

If you add a completely new torrent, it is sometimes not that quick as you would expect of a premium service. The point system is an annoying way of dealing with file hosting sites. Own cloud storage is minimal, there is no point of using it at all because it gets messy really quickly. If you click on the folder, you get into the basic Apache folder list. That seems lazy. If there is an mp4 or .part file, you can play it inside of the HTML video player. However, since it is the primary way your browser deals with this type of data, there is no support for any advanced settings. The philosophy behind the responsivity is not ideal, because you will scroll the side-scroll a lot. That is just annoying. You don't have the option to delete your account and cancelling subscription is also less intuitive. The minging crypto fiasco is an embarrassing story; basically, free users could mine some coin (never knowing which and how much are they getting screwed) for points that they could spend on premium time.

The Conclusion

Transfercloud is a good man in the middle service, but it can not stand on its own. Their clouds wrong, there is an absolute lack of features (video player, management options, etc.). Most of the website has this cheap feel, which is sad because otherwise, it could be a solid choice. The connectivity is terrific, but it is also mandatory, without it you are stuck with their own cloud and Apache directory trees. Torrent client could get some refresh, maybe even complete redesign to use some up today software that works without any issues. Transfercloud should seed back.